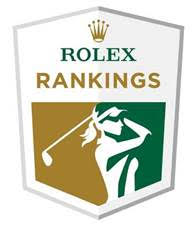 In 2005, R2 was contracted to develop the Rolex Rankings and we continue to enhance and manage the rankings each week for professional tours around the world. The Rolex Rankings is the first-ever world rankings system for Women's golf and is sanctioned by 12 tours throughout the world.
Bob Rodgers, one of R2IT's owners also serves on the Rolex Rankings Technical Committee which determines the algorithms and protocols used in the system.
The Rolex Rankings make nationality, tour membership, and amateur or professional status virtually invisible, providing a definitive answer to the question,
"Who are the best women golfers in the world?"
The Rolex Rankings provides a unified and authoritative reference source to the relative performance of the world's leading players.
It is based on the philosophy of awarding points based on field strength and evaluates a players performance over a rolling 2-year period weighted in favor of the current year.